| | | |
| --- | --- | --- |
| | Welcome to Death Row | |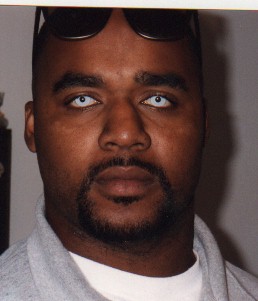 Look into the eyes of a man and they can tell you his whole life story. When you gaze into the eye's of NiteStic, all you get is look of someone ready to lay the law down. But, if you have a few minutes, I will tell you the story of Eddie Brown, and how NiteStic came to be.......
Eddie Brown grew up in Fayetteville, North Carolina and knew by the age of 12 that he wanted to be a pro wrestler. Admiring guys like Paul Jones, Dirty Dick Slater, and Ric Flair. Eddie put his dreams of hold, though, and went into law enforcement. He patrols the streets even as you read this. In the fall of 1996, Eddie Brown enrolled into the NWA2000 University. Training under the likes of WWF standout Steve Corino, and hard-hitting Timber the Lumberjack, Eddie learned everything from Corino's high flying talent to Timber's hardcore style. Eddie was the first student to graduate from the school and went on to his first match the next year on July 18, 1997. NiteStic was born that day with a win over another indie newcomer, Otto Schwanz. In 5:17, with a reverse DDT, Eddie tasted victory for the first time. " I was so excited that I almost lost because of being too excited. I regained my composure and walked away with a win."